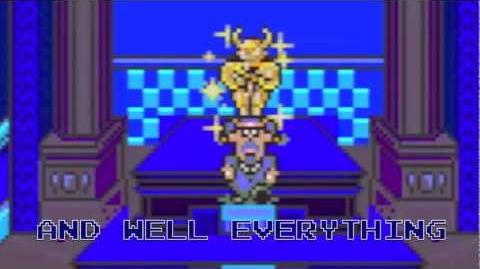 Happy Happy Village is the fifth track from the Earthbound E.P by Go:Eskimo.
Background
Edit
Happy Happy Village is a town in Earthbound. It is home to the Happy Happy Cultists and most notably their leader, Mr.Carpainter
Character Voices
Edit
Mr.Carpainter
Ness
Ness' Mom
Donation Lady
Blue Cow
Paula
Pokey Minch
Insane Cultists
Unassuming Local Guy
Mr.Carpainters Secutary
tba
Originally Paula's voice was going to be played by Daniel Strauss however due to delays Skylah asked his sister to do the role, however thsi also fell through and so Skylah did the voice himself.